✨Displaying Elements On Your Altar✨
Updated: Mar 14, 2019
Posted by ⚜ The Blessed Bee ⚜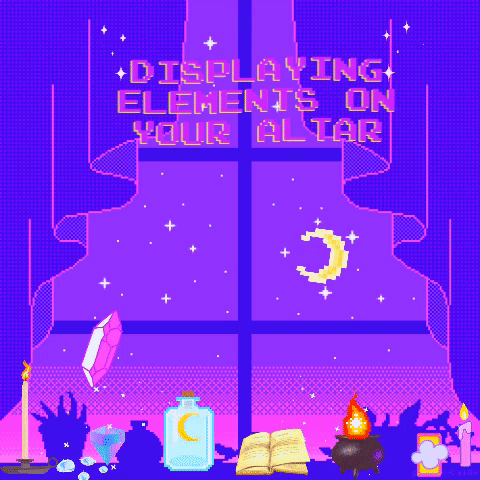 🍁 Good Day, Witches! 🍂
Today I would like to talk about some ideas related to displaying the elements on your altar. It's almost time for the heat of the summer, so let's give your altar an energetic and visual lift shall we? 🦉
As practitioners of magick, we must recognize the importance of having the elements present, because magick is essentially working with the elements. It is essential that we have the element which we want to work with present, or preferably the main 4 earth elements in order to achieve what we want.
I came up with some things you can use to 🌲spruce🌲 up your sacred space and infuse it with the energy of all the elements. This helps your magick be more balanced because you will have the elements present. We work with these energies along with our own to produce desired results.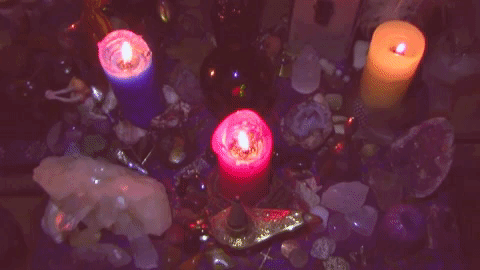 First off, let's discuss the elements we may like to include and what items are associated with them…
The main elements worked with in witchcraft but aren't limited to;
🌬 S P I R I T 💫
•Direction: Center
•Materials: Light Sources, bones and teeth
•Provides: Transformation, Oneness
•Beings: Snakes, Spiders, Spirits
•Crystals: Celestite, Amethyst
•Tool: Drum, Cauldron, Crystal Ball
🍃E A R T H🌾
•Direction: North
•Colour: Brown, Black, Green
•Materials: Dirt, Leaves, Wood, Rocks
•Provides: Wealth, Grounding
•Beings: Ox, Centaur, Faerie
•Crystals: Fossil Leaves, Emerald
•Tool: Pentacle, Rock, Hammer
💨 A I R ☁️
•Direction: East
•Materials: Feathers, Bells, Flutes
•Provides: New Starts, New Ideas
•Beings: Gryphon, Pegasus, Eagle
•Crystals: Fluorite, Pumice
•Tools: Wand, Broom, Athame
🔥 F I R E 🔥
•Direction: South
•Colour: Red, Gold, Orange
•Materials: Flames and Sparks
•Provides: Unity, Loyalty
•Beings: Dragon, Salamander, Lion
•Crystals: Carnelian, Ruby
•Tools: Sword, Candle, Staff
🌊W A T E R 💦
•Direction: West
•Colour: Turquoise, Sea Green, Azure
•Materials: Shells, Ocean/Lake Water
•Provides: Experience, Enjoyment
•Beings: Fish, Merfolk, Dolphin
•Crystals: Aquamarine, Pearl
•Tools: Chalice, Bowl, Sickle
Alchemists may include Elemental states;
🌨C O L D ❄️
•Direction: North East
•Colour: Snow White, Cyan, Silver
•Materials: Snow, Frost, Ice
•Provides: Rest, Bravery
•Beings: Polar Bear, Artic Fox, Hare
•Crystals: Snow Quartz, Rose Quartz
•Tools: Freezer, Ice pick, Arrow
☀️D R Y N E S S 🦂
•Direction: South East
•Colour: Yellow, Beige, Brown
•Materials: Sand, Limestone
•Provides: Desired Results, Safety
•Beings: Sphinx, Scorpion, Fox
•Crystals: Cobalt, Citrine
•Tools: Scourge, Looking glass, Ankh
🌧M O I S T U R E ☔️
•Direction: North West
•Colour: Grey, Olive Green, Navy
•Materials: Rainwater, Condensation
•Provides: Reflection, Stability
•Beings: Toad, Otter, Snail
•Crystals: Lapis Lazuli, Sodalite
•Tools: Sponge, Damp Cloth, Pipette
💥 H E A T 🔥
•Direction: South West
•Colour: Burgundy, Orange, Gold
•Materials: Electricity, Ashes, Coals
•Provides: Evolution, Change
•Beings: Phoenix, Tiger, Coyote
•Crystals: Garnet, Tigers Eye
•Tools: Lamp, Censer, Thurible
as well as the other 5 elements mentioned above.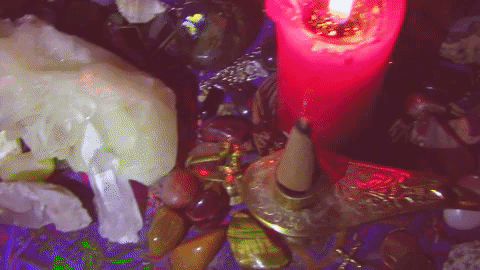 ✨Here are some different modes in which you can display the elements✨;
🔮✨Magick Tools✨🔮
You can try using your magick tools to represent elements as well. For example, I use a genie lamp to represent fire, a chalice for water, a bell and a feather for air and my lucky charms such as my acorn and oak spoon to represent earth. Try to figure out what elements the tool itself comes in contact with, this may help you determine where it goes and what it represents.
🎨✨Displaying Colors ✨🎨
Use colours to your advantage when setting up or working with your altar. Ribbons, dishes, candleholders, jars, scarves and cloths are perfect to use as representation of the elements through colour correspondence.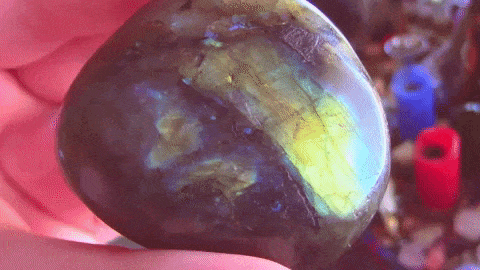 💎✨Crystals and Rocks✨💎
You can have crystals organized by their elements or use a crystal to represent it. You can do this by figuring out the elemental correspondences of your crystals. The internet is very helpful for this! It helps you easily find all your correspondences in a simple search.
🌿✨Herbs and Spices✨🌿
Sprinkle herbs and spices on your altar that pertain to each element. You can even use these to dress your candles with! For example hibiscus and cinnamon correspond with the element of fire.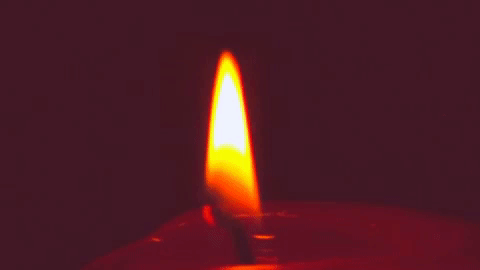 🕯✨Coloured Candles✨🕯
Using coloured candles is of course another fantastic way of easily displaying the elements, as they can easily be assigned a colour. I.e. Red for Fire, Green for Earth, Blue for Water, Yellow for Air ect.
You may also dress the candles with specific oils that correspond to the desired element.
💐✨Various Objects & Nature Elements✨💐
You can use a variety of items found in nature such as leaves, pinecones or even plants to use as representations on your altar. Different plants actually correspond to different things, so get creative in this process by discovering the magickal correspondences of trees and plants.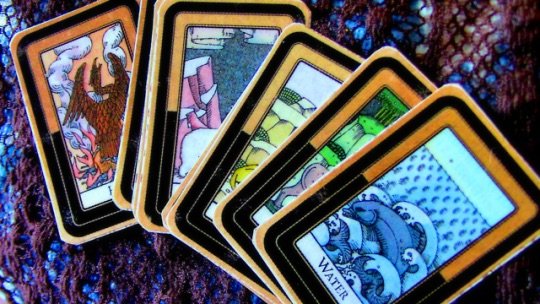 ⚗✨Tarot, Oracle & Alchemy Cards✨⚗
Use a card from one of your decks that symbolize an element. Can be from any type of card deck as long as it has the appropriate symbolism or meaning to represent your element.
🔭✨Zodiac and Astrological Signs✨🔭
You can display zodiac signs, symbols and even planets or planetary signs to represent an element! You can even create drawings or other visual representations of these to use. You don't always have to go out and buy all of this stuff.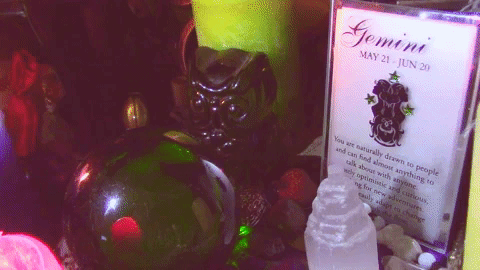 🐝✨Animal and Spirit Totems✨🐝
Each animal has its own elemental correspondence, so feel free to use this to your advantage! Use images, statues, sculptures, jewelry boxes of animals or spirits to be used on your altar. This includes but isn't limited to fae, merfolk or any other entities.
🌬✨Dieties and Mythical Creatures✨🌬
Statues or representations of Dieties can also represent elements as well. some people may not like the idea, but it's all up to you and what you make of your craft. I keep a Bastet statue on my altar, which I associate with Egypt and Dryness.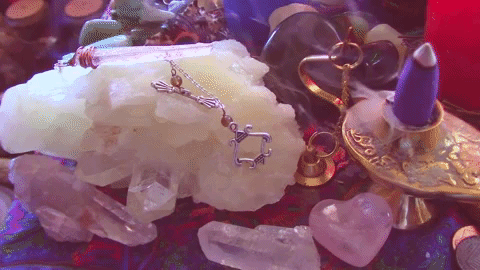 💍✨Amulets and Talismans✨💍
Do you have any amulets or talismans that have been enchanted with a certain element? You can certainly display or work with these as its element on your altar! I keep a talisman for each element on my altar.
I hope you found this post helpful in some way!
✨🌾Thanks so much for reading, Blessed be! 🐝💫